The Northwest Harris County Aggie Moms' Club Boutique committee is known for its Traditions Line of products that celebrate all things Aggie!
The Traditions – Crafty Moms committee needs you!! We meet at 5:30 before the general Aggie Mom meetings at Houston Distributing to work on the traditions pieces we are known for. It's a one of a kind experience!

From frames to trees , bulletin boards to t-shirt pillows and adorable note cards lovingly made and assembled by Aggie Mom hands. This ensures that each item is a one of a kind treasure that celebrates the many traditions in Aggieland.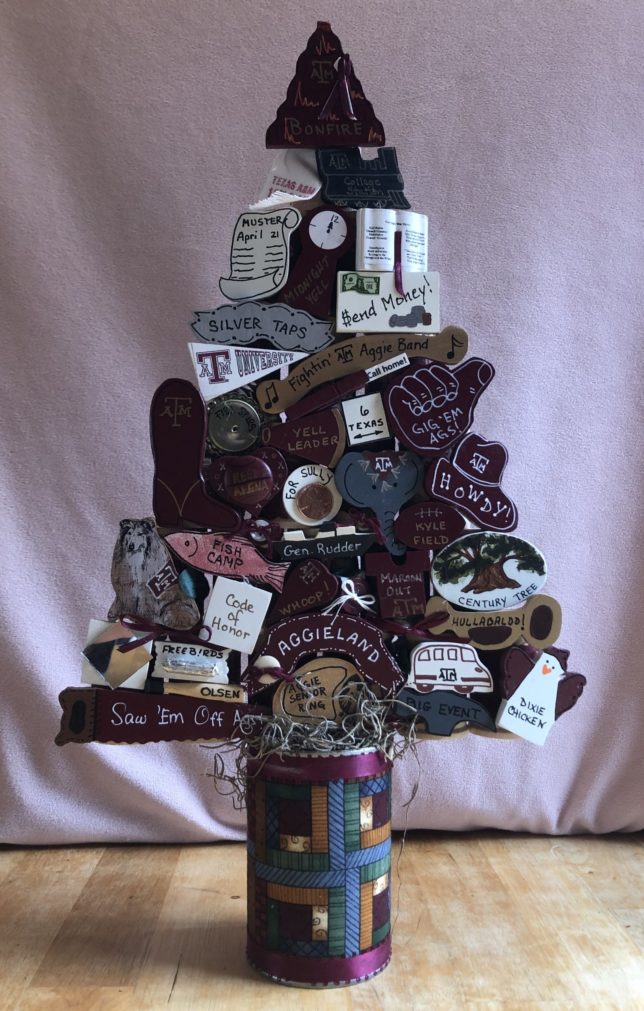 Boutique also sells Aggie beads, scrapbook paper, umbrellas, cooler bags ans so much more. Our inventory is always changing, as we phase in new items and phase out others. So just remember if you see it and you like it you better buy it, because we may not make another one!