Howdy Aggie Moms!!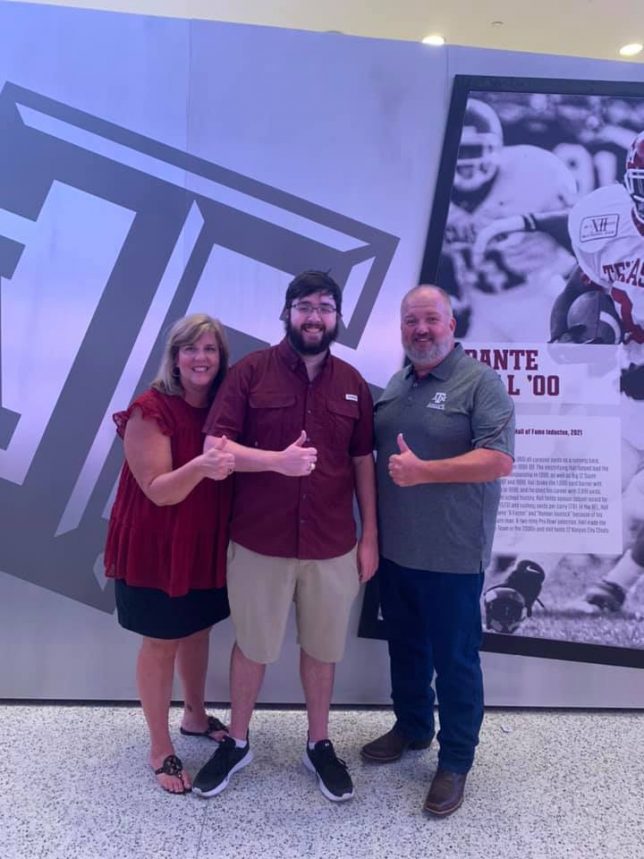 Howdy!
Welcome the Northwest Harris County Aggie Mother's Club! My name is Martha Vehlewald and I am so excited to serve as the Club President for the 2022-2023 school year. My Aggie graduated in May 2022 and started his electrical engineering job this summer in Virginia. Whoop!

Our club is led by an amazing group of ladies on our Board and Committees. They have been working all summer preparing for you – meetings, social events, fundraising, service opportunities, etc. My hope is that you will join us for some fun this year! That is what Aggie Moms means to me, Fun, Friends, and Making Memories.

I want everyone to feel welcomed and want to be a part of this dynamic and enthusiastic group. This is a place for you to ask questions, meet new people, learn something about the Texas A&M traditions, and feel a little better about that empty nest. We never stop being moms, but our role definitely changes when our kids go off to school.

Our General Meetings are held on the 2nd Tuesday of each month from August through May. These meetings are a fantastic opportunity to form friendships, learn about Texas A&M, ask questions, and support those Aggies! Come join us for our first general meeting kickoff!

August General Meeting
HOWDY PARTY!
Tuesday, August 9, 2022
Houston Distributing Company
7100 High Life Drive
Houston, TX 77066
Registration/Check-in 6:30 pm
Meeting 7:00 pm
Potluck provided!

Our purpose as an organization is to support Texas A&M University students and their families through scholarships and donations to clubs and organizations. We depend on the generosity of our members and our community to help in these fundraising efforts!

Please check our website www.nwhcaggiemoms.org and our join our Facebook page "Northwest Harris County Aggie Mom's Club" to find out the latest club information.
Gig'em and God Bless!

Martha
Martha Vehlewald
President NWHC Aggie Moms 22-23