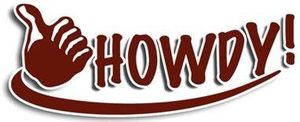 Join us at our next regular meeting
Tuesday, February 11!

Our speaker will be Dave South,
The Voice of Aggieland!

Crafty Moms 5:00 to 6:30
Social Time 6:30 to 7:00

Meeting 7:00-9:00 pm Houston Distributing Company
7100 High Life Dr., Houston, TX 77066
****************************************************
Spring 2020 Care Packages!
Spring semester 2020 Care Packages are for sale! They can be purchased until March 17, 2020. Delivery day is April 27, 2020. Print the Care Package form here or get it from the Care Package table at our general meeting on February 11th, 2020 and March 17th, 2020.
****************************************************
Our Spirit of Service organization for February is the S.A.V.E. Rescue Coalition, which was formed to help animal rescue groups in the Houston Metro area work effectively together for the purpose of reducing the homeless pet problem.
Old towels, blankets, LEASHES, and COLLARS are most needed.
****************************************************
****************************************************