Aggie Mom University!
Howdy NWHC Aggie Moms! This is a great opportunity to learn more about Aggie Moms and find your niche. The Federation of Aggie Moms opened the Aggie Mom University!

Aggie Mom University is now live and open to all club officers and members! You can register at https://aggiemoms.org/aggie-mom-university/ . Aggie Mom University is a series of online training classes conducted via Zoom and taught by Aggie Moms who will cover materials, lead discussions, and answer questions on different topics. These instructors have successfully led Aggie Mom clubs or are well versed in the topic they're teaching. We have core and elective classes that are open to all Aggie Moms… so there's something for everyone! We also have 3 Scholar levels for those wishing to graduate from Aggie Mom University. Click here for more information about this exciting opportunity.

We also need your help to gather feedback from you about what training you would like to see. This is your opportunity to tell us what you need so please take the time to complete the short survey, it will take you less than a minute! Please encourage your board and members to take the survey as well. I'm posting this link in the Federation Facebook page too, so please remind everyone to only take it once, either via the link in this email or on the FB page.

Federation Training Needs Survey

The Board is truly excited about this opportunity to serve clubs in such a critical area and we hope you're excited as well! If you have questions, please reach out to your liaison. If you don't know who your liaison is you can find them here https://aggiemoms.org/club-liaison-list/. We look forward to seeing you in class!
Best regards,
Cathleen
Thanks and Gig 'em!
Cathleen Inman '88, Vice President At-Large
Federation of Aggie Moms, 830-385-8811,
vpresatlarge@aggienetwork.com
****************************************************
MEMBERSHIP 2020-2021 INFORMATION
We are accepting new and renewal membership registrations for the 2020-2021 school year. Registration can be done online through the website using the Online Membership Form or by downloading and mailing in the paper form to the address shown on the form. Annual dues are $35.

If your Aggie has graduated, you can still be a part of this great group as a Ring of Honor Mom. We invite you to rejoin for the fun and fellowship and to continue to raise funds for scholarships and student organizations! Ring of Honor Mom dues are $30.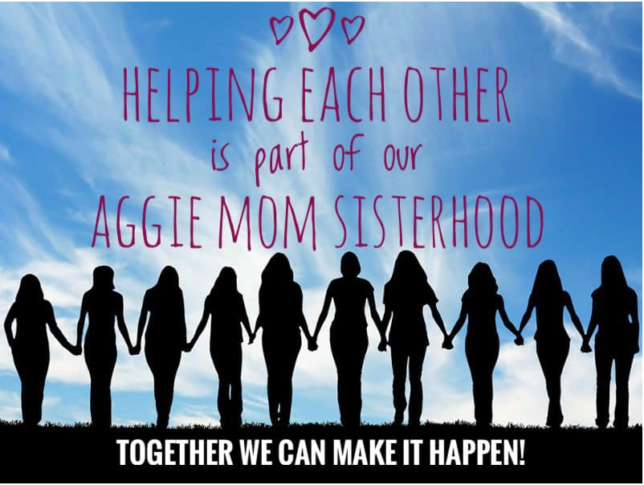 ****************************************************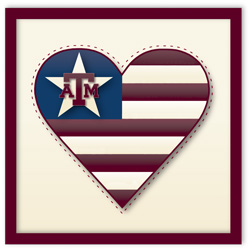 How you can help us raise money for scholarships
with your Amazon shopping!
How do I select a charitable organization to support when shopping on AmazonSmile?
On your first visit to AmazonSmile smile.amazon.com, you need to select a charitable organization to receive donations from eligible purchases before you begin shopping. We will remember your selection, and then every eligible purchase you make at smile.amazon.com will result in a donation. AmazonSmile will occasionally contact you about donation amounts disbursed to your chosen charity or about the program.
Can I change my charity?
Yes, you can change your charity any time. Your AmazonSmile purchases after the change count towards your newly selected charity. To change your charity, sign in to smile.amazon.com on your desktop or mobile phone browser and simply select "Change your Charity" in "Your Account."
Our charity name is: Federation of Texas A&M University Mothers Club, but you must enter our Tax ID# in the search box for donations to come to our club instead of a different one.
Type only the number including the hyphen in the box.
Tax ID# 76-0239946
Thank you!
****************************************************