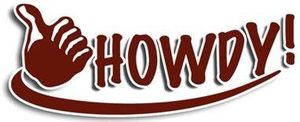 Spirit of Service
Tomball Assistance Ministries
Howdy, Aggie Moms! Thank you for your willingness to volunteer for our service day at Tomball Emergency Assistance Ministries Resale Shop.

We appreciate all of the donations the Aggie Moms have so generously made over the past school year, and we wanted to end with a service project, where we could volunteer our time to a local philanthropy. 

This is reminiscent of our students' "Big Event" on the A&M campus!!  We do not have a philanthropy selected for our last general meeting in May, so this service day is the last philanthropy for this school year.  We have shared of our treasures throughout the year, this Saturday is an opportunity to share our time and our talents.  😊 

The TEAM volunteer coordinator (Cheryl Jordan) has said that our volunteer moms would be working in the areas of: shoes, clothing, purses, and possibly showroom display.  They love getting new ideas!!  This is a chance for our moms to help out and be creative.  Please consider signing up for a two-hour shift at TEAM on this Saturday!
https://www.signupgenius.com/go/8050D44AEAB2CA2FC1-tomball
****************************************

May General Meeting
We hope you will join on May 14th to celebrate Aggie Mom Graduation!

We will be celebrating our success in supporting our Aggies in the last year.

Craft time: 5:30 – 6:30

Social Time: 6:30 – 7:00

Meeting: 7:00 – 8:30


Houston Distributing Company – 7100 High Life Dr., Houston, TX 77066


****************************************

Membership Renewal!  Welcome Aggie Moms

Membership renewal begins in April – if you renew by May the annual cost is only $30.

You can also donate at one of our donation levels to receive this wonderful decal as a token of thanks

Registering or Renewing your membership is easy!! You can do it on line by filling out the online form and completing you payment with a credit card. Or you can download the paper form and mail it into us with a check.

In person registration at our May 14th meeting is the best so we can meet you and see you smiling face.