May 10th General Meeting –
It here!!!!! For some it is the end of your Aggies Freshman year, For some the end of the last semester, and for the rest of us all the feels in between. Good semester, bad semester, room mate issues, grades, food, sleep, finals!!!! This year has brought the bounty.
Join us as we celebrate all things Aggie Mom, install our new board and committee members and welcome those new moms whose Aggies will be Fish in the fall. So excited to see you all.

We will need lots of food to feed these hungry students. Here is the link for the potluck Signup Genius.

We will also present the nominees/volunteers for our 22-23 Board of Directors and Committee members

Pot Luck and Social Time 6:30-7:00
Meeting from 7:00-9:00 pm at:

Houston Distributing Company – 7100 High Life Dr., Houston, TX 77066

****************************************************

Join us for Family Weekend on April 8-10, 2022!

Family Weekend 2022 events will include: Aggie Ring Day, Family Weekend Yell Practice, Aggie Mom's Boutique, Family Weekend Tailgate, Dueling Pianos Concert, Aggie Athletic events, and more! Click here to see the full schedule

Our club will have a booth for Aggie Mom Boutique and your help is needed. Sign up for a shift during you down time family weekend.
****************************************************
Spring Federation Meeting – Parents Weekend April 8-9, 2022
All Aggie Moms are invited to join us at the Federation Meeting in College Station. Please contact Tammy Woodeshick at NWHC.President@aggienetwork.com if you are interested in attending and being a delegate

Spring Federation Meeting –
Friday, April 8, 2022 – Gates Ballroom MSC
4:30 Check in
5:00 Business Meeting, Yearbook Dedication and Election of 22-23 officers
(club delegates must be in attendance)

Saturday, April 9, 2022 – Gates Ballroom MSC
8:30 a.m. – 10:30 a.m. Spring meeting and installation of officers
10:30 – Outgoing Board Reception
****************************************************
Amending our By-laws
Our club by-laws were last updated in 2017. We thought it was time to update again so they more closely match how our board and committee members operate. You will be receiving an email shortly to present the changes we would like to make. These changes will be voted on at our April Meeting. Please be on the look out and please plan on attending
****************************************************
Aggie Mom University!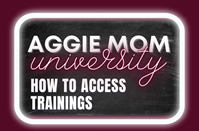 AMU has started! This is for all club members. This is an incredible tool started by Past Federation President Cathleen Inman and enhanced by President-Elect Tamra Walker.

You will be getting the best training and information to help your club and moms!

View upcoming classes, recorded classes, and sign up here on the Federation AMU Webpage.
****************************************************
12th Can Food Pantry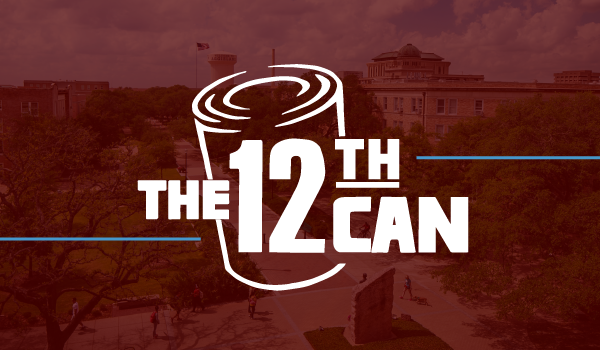 Please help us support The 12th Can food pantry at our next meeting by providing non-perishable food for Aggie students who may be having trouble making ends meet.
****************************************************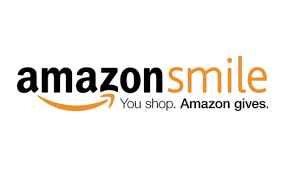 How shopping with Amazon Smile helps raise money for scholarships
How do I select a charitable organization to support when shopping on AmazonSmile?
On your first visit to AmazonSmile smile.amazon.com, you need to select a charitable organization to receive donations from eligible purchases before you begin shopping. We will remember your selection, and then every eligible purchase you make at smile.amazon.com will result in a donation. AmazonSmile will occasionally contact you about donation amounts disbursed to your chosen charity or about the program.

Can I change my charity?
Yes, you can change your charity any time. Your AmazonSmile purchases after the change count towards your newly selected charity. To change your charity, sign in to smile.amazon.com on your desktop or mobile phone browser and simply select "Change your Charity" in "Your Account."

Our charity name is: Federation of Texas A&M University Mothers Club, but you must enter our Tax ID# in the search box for donations to come to our club instead of a different one.
Type only the number including the hyphen in the box.
Tax ID# 76-0239946
Thank you!
****************************************************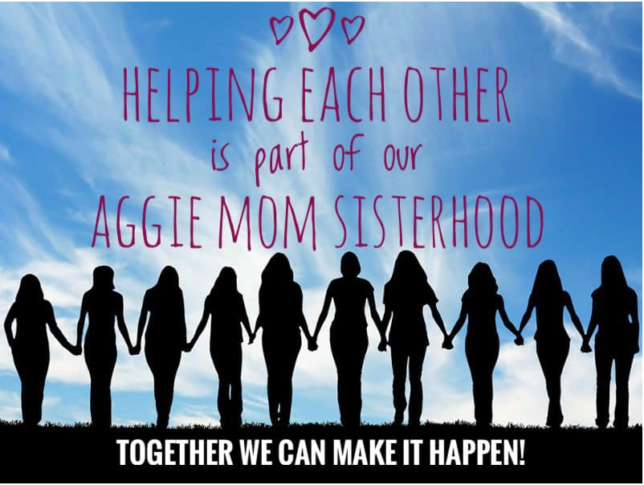 ****************************************************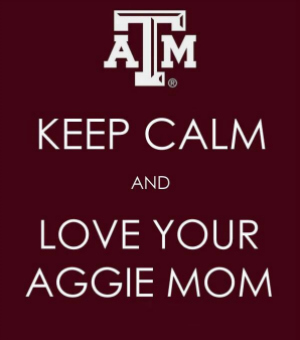 ****************************************************