Scholarship Application is Open!

Applications can be submitted online by filling out the Online application form and emailing the required letter and transcript to NWHC.ROH @aggienetwork.com. They can also be submitted via US mail with this Scholarship Form. Be sure to read and follow all instructions.

Scholarship applications are open to any Texas A&M University student with a permanent address within our zip code service area or any Texas A&M student whose mother/guardian is a current member of the Northwest Harris County Texas A&M University Mothers' Club.

February 7th – 11:59pm deadline to submit.
****************************************************
February 8th General Meeting –
Trisha Sheffield '91, Blog: Audience of One

Hi there! I'm Trisha, and I'm thrilled you're here! I launched Audience of One to help encourage believers in their faith journeys and navigate the shifting dynamics of the empty nest season. And alongside my friend Marian of How Clever! we share thoughtful ideas, tips and creative touches that will make those around you smile.

Get ready for your Chili Cook Off!!!! We are looking for your best and most amazing chili.

Craft Time 5:30
Pot Luck and Social Time 6:30-7:00
Meeting from 7:00-9:00 pm at:

Houston Distributing Company – 7100 High Life Dr., Houston, TX 77066

****************************************************
February 19th – Aggie Mom Trivia Night
Come Dressed as you favorite Disney Hero, Princess, or character for our annual trivia night on February 19th, 2022. Get your team together (tables of 8) brush up on you trivia and get ready for some fun. There will be prizes for the team who wins and for the best decorations and costumes. You can register at our January and February General Meetings with this registration form. Or sign up on line!
****************************************************
Aggie Mom Fun at AR Workshop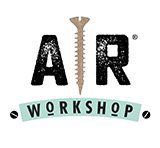 We had so much fun in October that we will be doing this again on January 30th. Go to the AR workshop to choose your project and sign up!
****************************************************
Spring Care Packages available for purchase
It can be mailed in to the address on the form or drop off with payment at our general meetings in February and March. Deadline to order is March 11th, 2022. Use this form to order.

We are looking for volunteers interested in taking over care packages for the 22-23 school year. If you are interested you can send a message to the email below to join in the planning fun this spring.

Volunteers are needed in College Station on delivery day. We will need help unloading starting at about 8:30 and will start handing out care packages at 10:00am on Monday May 2nd 3rd, 2022. The exact room will be sent to your Aggie via text.

Care package assembly will take place sometime the week before delivery. Keep you eyes posted here and on the Facebook page for specific information.
****************************************************
Aggie Mom University!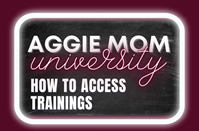 AMU has started! This is for all club members. This is an incredible tool started by Past Federation President Cathleen Inman and enhanced by President-Elect Tamra Walker.

You will be getting the best training and information to help your club and moms!

View upcoming classes, recorded classes, and sign up here on the Federation AMU Webpage.
****************************************************
12th Can Food Pantry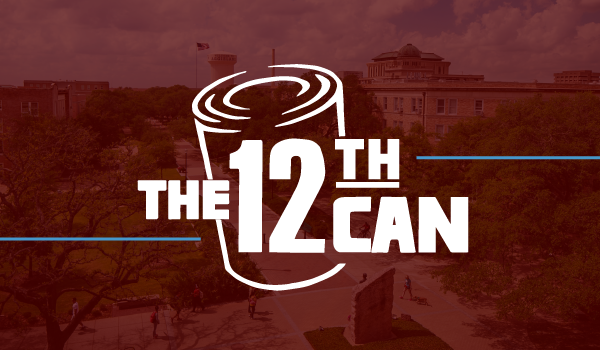 Please help us support The 12th Can food pantry at our next meeting by providing non-perishable food for Aggie students who may be having trouble making ends meet.
****************************************************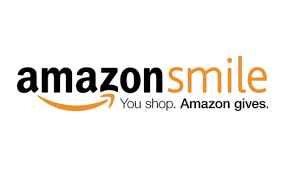 How shopping with Amazon Smile helps raise money for scholarships
How do I select a charitable organization to support when shopping on AmazonSmile?
On your first visit to AmazonSmile smile.amazon.com, you need to select a charitable organization to receive donations from eligible purchases before you begin shopping. We will remember your selection, and then every eligible purchase you make at smile.amazon.com will result in a donation. AmazonSmile will occasionally contact you about donation amounts disbursed to your chosen charity or about the program.

Can I change my charity?
Yes, you can change your charity any time. Your AmazonSmile purchases after the change count towards your newly selected charity. To change your charity, sign in to smile.amazon.com on your desktop or mobile phone browser and simply select "Change your Charity" in "Your Account."

Our charity name is: Federation of Texas A&M University Mothers Club, but you must enter our Tax ID# in the search box for donations to come to our club instead of a different one.
Type only the number including the hyphen in the box.
Tax ID# 76-0239946
Thank you!
****************************************************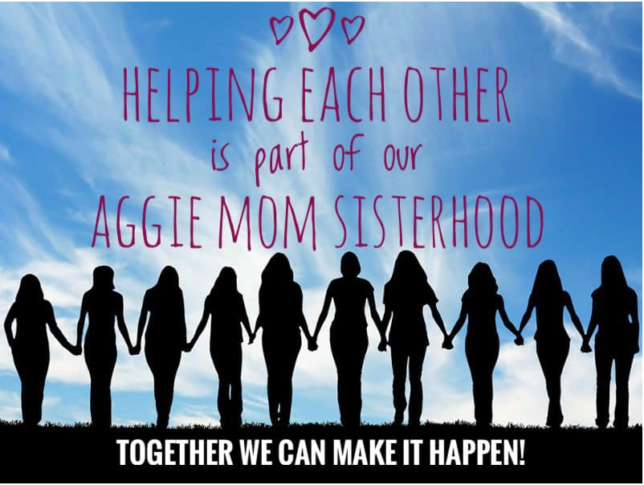 ****************************************************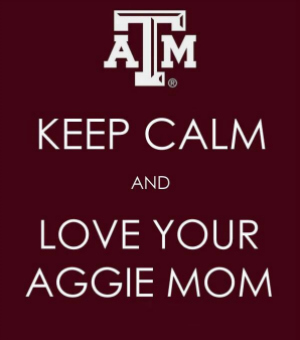 ****************************************************