Fall Calendar Upcoming Events
10/2 – Ring of Honor social event and meeting
10/10 – October General Meeting
10/21 – Round Top Collection Give Back
10/31 – Deadline to purchase Fall Aggie Care Packages
11/2 – Kendar Scott Give Back
11/4 – Hullabaloo Huddle
11/14 – November General Meeting
12/4 – Fall Aggie Care Package distribution
12/12 – December General meeting
Aggie Mom Events in the next few weeks
Ring Of Honor Aggie Moms Meeting and Social Event
Ring of Honor (ROH) Aggie Moms are a special group of Moms whose only or last Aggie graduated from Texas A&M University. ROH members meet several times throughout the year for social gatherings as a way to remain connected and continue friendships.
Join our ROH Aggie Moms for their first social event and meeting. The theme is around 'What are your Favorites'. Bring three (preferably exact) gifts that are your favorites, i.e. 3 bottles of wine, 3 throws, 3 lotto tickets, etc. We'll draw gifts until everyone has 3 gifts to take home.
When: Monday, October 2nd at 6:30pm for dinner and 7:00pm for meeting
Where: Valley Ranch BBQ, 22548 SH 249, Houston, TX 77070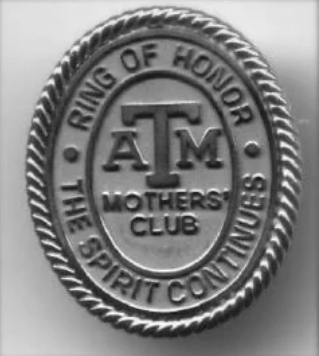 ********************************************************
October General Meeting
When: Tuesday, October 10th
– 5:30pm Crafting
– 6:30pm Socializing and potluck dinner
– 7:00pm Meeting
Where: Houston Distribution Center at 7100 High Life Drive, Houston, TX
The Spirit of Service (SOS) projects will be Period Poverty Project and Pocket Pantry.
Period Poverty Project – Did you know that 1 in 4 girls have missed class due to a lack of feminine hygiene products? We will be collectin feminine hygiene products. Any size and brand of tampons, pads, and panty liners, except overnight Maxi pads – they are too big for packaging. Make sure feminine hygiene wipes are individually wrapped. The Aggie Moms will bag them and the Period Poverty Project will distribute the filled bags to schools and after school programs to be given to girls from low-income families.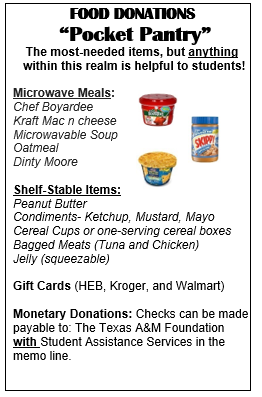 ********************************************************
Aggie Moms October Book Club
The book to be discussed during the October 17th dinner is Mary Jane.  The book club will meet at 6:00pm at Martha's Mexican Restaurant, 1025 Alma Street, Tomball, TX.
Note that you must be a Northwest Harris County Aggie Mom member to join the book club.  For more information on the book club and this year's books, refer to Book Club & Social Events.
********************************************************
Round Top Collection Give Back Day
Come shop at the Round Top Collection Gallery in Cypress where our club will receive 20% of the sales. Along with fall home decor, RTC will have Aggie-themed merchandise. We will also require volunteers that day to help greet customers coming into the store to shop. Be on the lookout for the SignUpGenius email to volunteer.
When: Saturday, October 21st at 10am
Where: 28802 Highway 290 Ste D04, Cypress, TX 77433
Note: Other Round Top locations are not part of our fundraiser.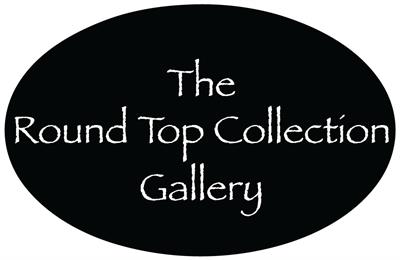 ********************************************************
Fall Aggie Care Packages Due by October 31st
The deadline to purchase a care package for your Aggie is October 31st. The price is $35. You may purchase at the August, September, and October meetings or on-line. The care packages will be distributed to students on Monday, December 4th.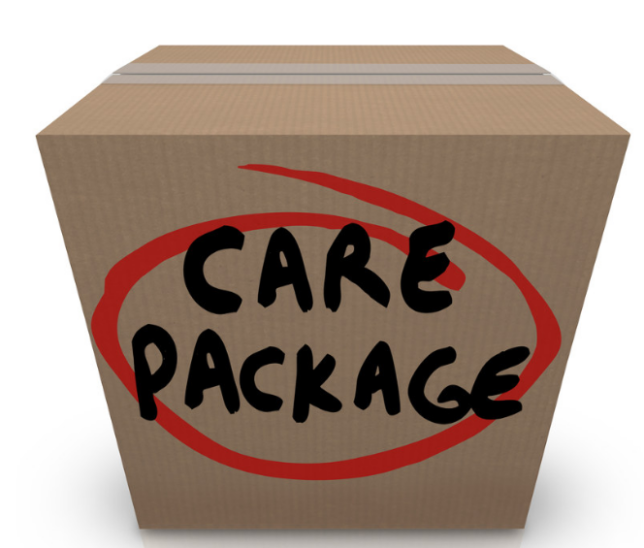 ****************************************************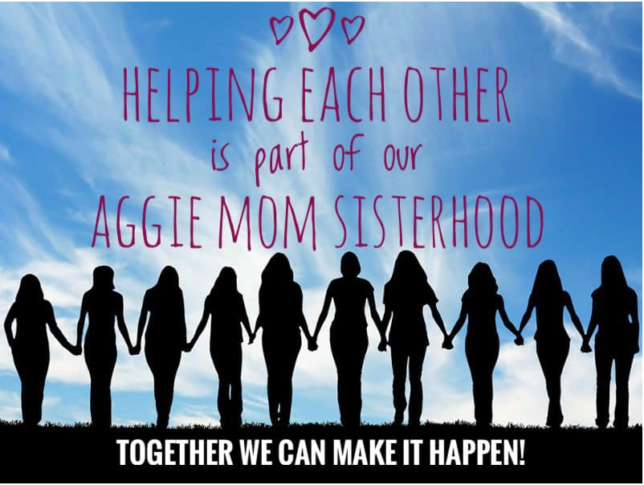 ****************************************************