Book Club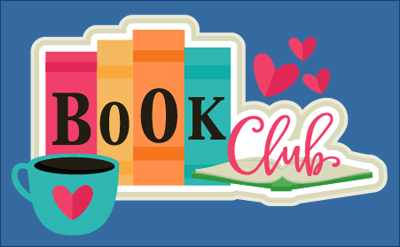 When: Monthly every 3rd Tuesday
6:00pm for happy hour and dinner
7:00pm for book discussion
Where: Martha's Mexican Restaurant, 1025 Alma Street, Tomball, TX
Note that you must be a Northwest Harris County Aggie Mom member to join the book club.
Join the Book Club Facebook page HERE.

The Book Club dates and reading list for the '23-24 year are
JUNE 20 – Lessons in Chemistry – Bonnie Garmus
JULY 18 – The Wedding Veil – Kristy Woodson Harvey
AUGUST 15 – The Reading list – Sara Nisha Adams
SEPTEMBER 19 – Remarkably Bright Creatures – Shelby Van Pelt
OCTOBER 17 – Mary Jane – Jessica Anya Blau
NOVEMBER 21 – The Bandit Queens – Parini Shroff
DECEMBER 19 – Christmas Party – no book
JANUARY 16 – The First Mistake – Sandie Jones
FEBRUARY 20 – The Things We Keep – Sally Hepworth
MARCH 19 – We pick next year's books – no book
APRIL 16 – Verity – Colleen Hoover
MAY 21 – The 7 1/2 Deaths of Evelyn Hardcastle – Stuart Turton
***************************************************************

Freshman and Transfer Sophomore Aggie Moms:
Overwhelmed? Lost? What's all this Aggie stuff about? Join a few Aggie Moms that have been there, done that to help you navigate this upcoming year. If we don't know, we'll know who will. So come for a chat and we'll figure it out together.
When: Tuesday, September 26th at 7pm
Where: The Backyard Grill, 9453 Jones Rd, Houston, TX 77065, Houston, TX 77065