Social Calendar 2020 – 2021
We hope to have some fun events to enjoy together, but until then see what our book club is doing.

We read all summer, and have some great books lined up for the rest of the year. We hope you can join us at a socially-distanced meeting. If we must move to a Zoom call, we will update the website with contact information for the call.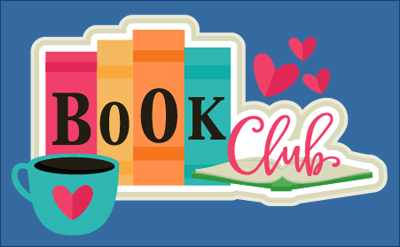 Our book club meets monthly every 3rd Tuesday. We have recently lost our meeting place due to permanent closure, but we're busily searching for a new place to grab a bite and beverage while talking about books. Dinner usually starts at 6-6:15pm, and discussion follows from 6:30 to 8:30.

Here is our Book Club calendar and reading list for the 2020-2021 school year:
June 16, 2020 – The Southern Book Club's Guide to Slaying Vampires by Grady Hendrix
July 21, 2020 – One Day in December by Josie Silver
August 18, 2020 – Dear Edward by Ann Napolitano
September 15, 2020 – In Five Years by Rebecca Serle
October 20, 2020 – The Home for Unwanted Girls by Joanna Goodman
November 17, 2020 – Code Name Helene by Ariel Lawhon
December – No Meeting
January 19, 2021 – Eleanor Oliphant is Completely Fine by Gail Honeyman
February 16, 2021 – The Giver of Stars by Jojo Moyes
March 16th, 2021 – Meeting to talk about next years books!
April 20, 2021 – I Let You Go by Clare Mackintosh
May 18, 2021 – Next Year in Havana by Chantal Cleeton
****************************************************
Here's a sneak peek at our 2021-2022 Book List!
JUNE The Dutch House – Ann Pachett
JULY The Book of Lost Names – Kristin Harmel
AUGUST The Guest List – Lucy Foley
SEPTEMBER The Four Winds – Kristin Hannah
OCTOBER Greenwood – Michael Christie
NOVEMBER Above Suspicion – Joe Sharkey
DECEMBER – no meeting
JANUARY The Other Mrs. – Mary Kubica
FEBRUARY Kindred – Octavia Butler
MARCH – no meeting
APRIL Sunflower Sisters – Martha Hall Kelly
MAY War Brides – Helen Bryan