Social Calendar 2020 – 2021
We will update for the coming year as soon as possible, but the events below are all the fun things we did over the past year!
SCROLL DOWN for the updated BOOK CLUB list! We are reading all summer, hope you can join us at a socially-distanced meeting. If we must move to a Zoom call, we will update the website with contact information for the call.
Aug 8, 2019 (Thur) "Rock the Row" at Hughes Landing (Free Event) ** LIVE MUSIC ** (7pm-9pm) Bring your lawn chairs.
Sept. 28, 2019 (Sat) "Joan Son: Paper Couture Show" at The Printing Museum (10am-4pm) located at 1324 W. Clay Street (meet at 10am)
$5 admission
https://printingmuseum.org/exhibition/paper-couture/
Oct. 26, 2019 (Sat) "Caffeine and Chrome" (Free Event) at Gateway Classic Cars of Houston (9am-noon)1910 Cypress Station Dr. Suite 200, Houston, TX 77090 **Girls love pretty cars too**
https://everycarshow.com/event/caffeine-chrome-houston-texas/2019-10-26/
Nov. 7, 2019 (Thurs) Houston Museum of Fine Arts (Free Admission) 5PM Food Trucks Happy Hour until 9PM
https://www.mfah.org/visit/hours-and-admissions/
Dec 14, 2019 (Sat) German Christmas Market & Festival in Tomball, TX Railroad Depot (10am opens- FREE admission)
https://www.tomballgermanfest.org/
Jan 24, 2020 (Fri) Art Class & Wine Glass (832)-474-2585
18351 SH 249 South, Suite G / Meet at 6pm
(Moved to iT'Z and Movie Tavern center, but website has not changed)
https://www.artclasswineglass.com/vintage-park-byob-painting-studio.html
Feb 5, 2020 (Wed) AMF Willow Lanes (Bowling) Unlimited bowling ($8.24) starts at 8pm (meet 7:45pm)
https://www.amf.com/location/amf-willow-lanes/specials
Mar 10, 2020 (Tues) Thistle Draft Shop (Tacos & Trivia) 7pm-9pm
5210 FM 2920, #100, Spring, TX
https://thistledraftshop.com/our-events/
Apr 4 & 5, 2020 (Sat/Sun) Texas Wine & Art Festival (OLD TOWN SPRING)
https://www.txwineandart.com/
May 17, 2020 (Tues) AGGIE MOMS (MAKE & TAKE) Craft day $25
We can make our own designs of our famous frames and trees.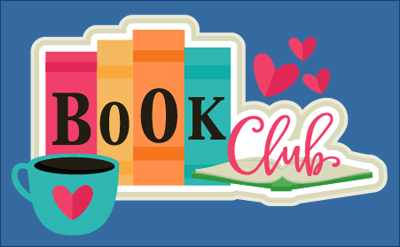 Our book club will be meeting monthly at Frey's Backyard Grill located at 14441 FM 2920 in Tomball, – https://freysbackyard.com. Dinner will start at 6pm and from 6:30 to 8:30 will be the book discussion.

Here is our Book Club calendar and reading list for the 2020-2021 school year:
June 16, 2020 – The Southern Book Club's Guide to Slaying Vampires by Grady Hendrix
July 21, 2020 – One Day in December by Josie Silver
August 18, 2020 – Dear Edward by Ann Napolitano
September 15, 2020 – In Five Years by Rebecca Serle
October 20, 2020 – The Home for Unwanted Girls by Joanna Goodman
November 17, 2020 – Code Name Helene by Ariel Lawhon
December – No Meeting
January 19, 2021 – Eleanor Oliphant is Completely Fine by Gail Honeyman
February 16, 2021 – The Giver of Stars by Jojo Moyes
March – No Meeting
April 20, 2021 – I Let You Go by Clare Mackintosh
May 18, 2021 – Next Year in Havana by Chantal Cleeton