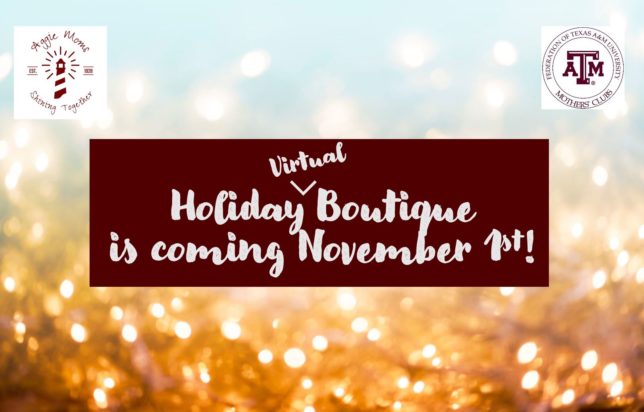 Welcome to the Northwest Harris County Aggie Mom Holiday boutique! Thank you for shopping with us.

Our club is know for our Aggie Traditions pieces, which we have attached to 5×7 and 8×10 frames or our Traditions Trees.

We are also selling Raffle tickets for a wonderful handmade Aggie Quilt. $5 each or 5 for $20. Raffle winner will be drawn on December 5th.

Boutique will run from November 1st to November 30th. Orders will be shipped on the twice during the sale. First shipment date is November 14th. Our second shipment date will be after the boutique closes, December 5th.
All taxes are included in the price. Shipping costs will be added to your items. We will combine shipping when available.

A 4% convenience fee is added to all credit card purchases.
View Cart
Product successfully added to your cart.
Successfully Added to your Shopping Cart

Successfully Added to your Shopping Cart

Successfully Added to your Shopping Cart

Successfully Added to your Shopping Cart

Successfully Added to your Shopping Cart

Successfully Added to your Shopping Cart

Successfully Added to your Shopping Cart

Successfully Added to your Shopping Cart

Successfully Added to your Shopping Cart

Successfully Added to your Shopping Cart

Successfully Added to your Shopping Cart

Successfully Added to your Shopping Cart