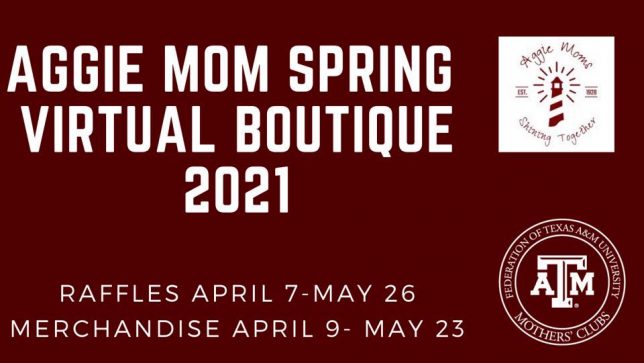 Welcome to the Northwest Harris County Aggie Mom Spring boutique! Thank you for shopping with us.

Our club is known for our Aggie Traditions pieces, which we have attached to 5×7 and 8×10 frames or our Traditions Trees.

In addition to our own items, we are offering items from two fabulous vendors. Aggieland Outfitters and Aggie Music Boxes. A portion of the sales of their items from our website, will go back to our club.

Boutique will run from April 9th to May 23rd. Orders will be shipped three times during the sale: April 24th, May 8th, and May 24th.

All taxes are included in the price. Shipping costs will be added to your items from our boutique and from Aggieland Outfitters. Please select the correct shipping during checkout for the items you have ordered. We will combine shipping when available.

A 4% convenience fee is added to all credit card purchases.
View Cart
Product successfully added to your cart.
Successfully Added to your Shopping Cart

Successfully Added to your Shopping Cart

Successfully Added to your Shopping Cart

Successfully Added to your Shopping Cart

Successfully Added to your Shopping Cart

Successfully Added to your Shopping Cart

Successfully Added to your Shopping Cart

Successfully Added to your Shopping Cart