May 2020
Howdy fellow AGGIE MOMS! I hope you are safe & healthy.

First of all, I'd like to send my sincere congratulations to all our Aggies who have recently received their Aggie Rings and to all our Aggies who will be graduating this spring. Times are tough right now, but so is the Aggie pride. We will continue to push through this pandemic together as the Fighting Aggies do……. BTHO COVID-19!

Here at the Club, we continue to work together to try and bring our end of the year events to you through new measures. May has always been a BIG month for our club, but unfortunately, we will be unable to meet in person due to social distancing guidelines.

This year we will hold our end of the year meeting through a Zoom call/meeting. Details will be emailed to you – this call will be open to all members. We are planning the May meeting for May 12th, 2020. We hope to resume our general meetings together in AUGUST with our HOWDY PARTY.

Watch for an email with information regarding our upcoming Summer Mixers in your area and details about our HOWDY PARTY. Summer Mixers are a great way to introduce new Aggie Moms to the club and to visit with other Aggie Moms. Please let us know if you would like to host a Summer Mixer. For more information please email Karyn Friesen at nwhc.preselect@aggienetwork.com.

Membership – you can register for your 2020-2021 membership directly through our website. We will offer a special price for members who renew in May for only $30. Contact Dawn with questions. to nwhc.membership@aggienetwork.com.
Virtual Boutique – Since Family weekend was cancelled, The Federation of Aggie Moms has set-up a Facebook "Boutique" Page. This way you can still buy all the great items from Boutique – just start shopping by clicking here!

New Board 2020-2021 – We are working on our slate for our upcoming year. We are currently looking to fill a few positions for our upcoming board & committees. Below is a recap of a presentation regarding some open positions from our VP-at-large, Mrs. Kiersten O'Malley. She is creating the slate for the 2020-2021 Board.
Howdy NWHC Moms! Have you seen our fabulous Traditions frames and trees? How about those cute shirts, bulletin boards, umbrellas, etc.? We need some people to be a part of the team to make those things happen. There are several opportunities to be a part of this team – we are being creative with the roles involved. We are in need of at least three more people to help with the Boutique Committee.
Do you like to scrapbook? Our club is looking for a Historian for the 2020-2021 school year. This entails taking (or gathering) photos at meetings and events, compiling a President's scrapbook and gathering records for the Federation.
Or maybe you are a social butterfly and would like to help plan social events for the club members (and sometimes spouses)? The Social Committee sounds like a good fit. Channel your inner party planner and let the fun begin! Please contact Ms. O'Malley if you can help with any of these positions. Thanks in advance and Gig 'em! Contact Ms. O'Malley at nwhc.VPatlarge@aggienetwork.com.
In closing, I would like to say that it has been my sincere pleasure to serve you this year as President of the Northwest Harris County Aggie Moms Club. I do believe we are the greatest Aggie Moms club in the world. I love the way our Aggie Moms all continue to come together to help one another and to raise funds for scholarships, book awards and campus organizations. Your level of dedication to our club and to the support of our local community groups is unmatched. I am blessed and humbled to be part of this club, and I look forward to continuing to see you at future meetings.
In the spirit of Aggieland… as always,
Gig 'em and God Bless!
😊 Kim
Kim Zapalac, President 2019-2020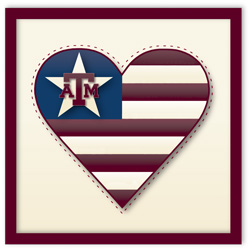 UPCOMING EVENTS
Virtual Facebook Boutique Sale on-going through May 10, 2020 (this sale may be extended – we will update here and on home page calendar if so)
Book Awards Drawing May 12, 2020
2020-2021 Board Slate Presentation & Vote – Zoom Call – May 12, 2020
Summer Mixer (Dates TBD) – watch your email for more details
HOWDY Party (August 11, 2020) – watch your email for more details